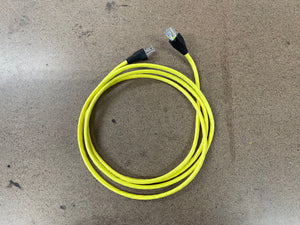 Are you looking to mount your VFD keypad somewhere closer to your CNC controls? 
This simple cat-5 cable will do the trick.
I love this thing!
Now that I've gotten my Onefinity Elite Woodworker all set up with the PwnCNC spindle and controller AND the keypad extension, I can only say this is the best setup ever. I am REALLY happy that I decided to use this equipment. The best!
Keypad extension
You guys think of everything, it fit like a glove.
It will be so much nicer to have that control right on the monitor.
One small note the phillips screws included were #8.
# 6 works better.
Thanks Paul