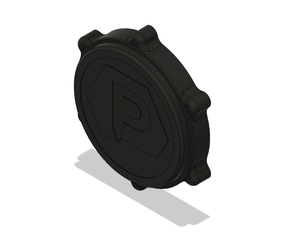 MagLock Cap is an interesting solution to a somewhat uncommon problem.  If you have a MagLock equipped accessory which you need to temporarily block off.. this is for you.
It comes in two sizes... 2.5" and 4" for all your home woodshop needs ;-)
This product comes with one round adapter part, circular cover, and two MagLock Rings. Upon receipt, please super-glue the MagRing onto the round cap just like in the product photo.